takes its name from a legendary sheep station in Australian history where everything was said to be larger than life.
was formed too long ago to remember and has a lists of concert performances, bush dances, functions, celebrations.schools and pubs long enough to resurface the Gun Barrel Highway.
have performed on ferries, trains,ocean liners, trucks, camels (or at least where camels were) catamarans, campfires and of course stages drawing on the folk and celtic traditions of our pioneers.
To hear samples of Speewah's album Flat to the Boards  Click here
For more information when Speewah is performing a public gig  or to book Click here
Many of the  Speewah legends revolve around Crooked Mick who it is said formed the mighty Murray river.
How?
Well it was said that Mick was running across the mighty Speewah station ( which by the way was so big it's bigger than Texas)  when he had to jump over a fence well he nearly made it as he jumped over the fence some of the wire wrapped itself around his leg but because he was running so fast it was said  he pulled out the posts for 5 miles which all joined together and dug themselves into the ground and by the time the team had caught up to him well he had formed the mighty Murray river. hey maybe next time I can tell you about the one that got away when I was fishing…..
Speewah
swing from the rowdy and obligatory sheep songs and Irish bush dance tunes to a mixture of folk, jazz, blues and world music and all the time keeping the night moving along as toes tap with the audience involved. 
Well it was said that the sheep on the Speewah were so big it took a dozen men just to shear them.                  
Speewah
has been known to entertain at corporate functions, popular tourist venues to both local and international guests bringing their unique brand of fun and Australiana to places such as Dooralong Valley Resort, Yallah Woolshed, Old Sydney Town Woolshed, Melvy's Wharf on the Hawkesbury River, Tobruck Sheep Station,The Royal Viking Sun, Vista Fjord and QE2 cruise liners, The Australia Day Ferrython and many a Australia Day Celebrations.

Speewah on the Q E 2
To find available dates Click here
For more information or to book Click here
Speewah
have been involved in team building nights with clients participating in bush dancing, sing a longs and Didjeridu demonstrations to promote an enjoyable way to work together, laugh, have fun and open doors for bonding and communication. These nights have been very popular with corporate clients.

Speewah at Dooralong Valley resort
Speewah
performs under a wide range of circumstances and have an enormous repertoire that allows  them to design each show appropriately to the audiences wants. If the crowd wants to dance or sing or just listen, they are catered for accordingly. From bush dances to concerts, instrumentals to sing-a-longs, traditional to electric world music and from the sublime to….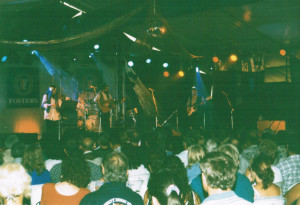 Speewah at Tamworth music festival 
To find available dates Click here
For more information or to book Click here
it was said that on the Speewah that to make a billy of tea you had to hop into a boat row out to the middle and give it a big stir 
Speewah
are a fun and versatile folk-based band that have been entertaining all sorts of people for a long time and are available for probably the kind of function you have in mind.
 It was said that on the Speewah that the kangaroos were so tall that when you hoped on their back you see the other side of Australia.
Speewah
is keeping the tradition of larger than life at the moment there are over 32 band members in the band who come from
a wide musical spectrum which makes a night with Speewah an adventure in itself.
(imagine the size of the stage  if we all were free on a night where would we put all them bass players, drummers,fiddle and mandolins players )

It was said that Speewah Station was so big that it took 5 years to go from one end of the station to the other (yeah I once had a car like that too)  Oh hang on I still drive it
To find available dates Click here
For more information or to book Click here
Speewah Albums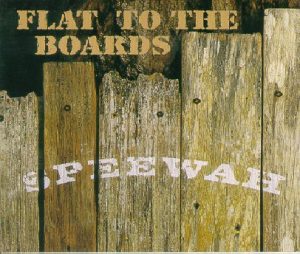 To hear samples of this album Coming Soon